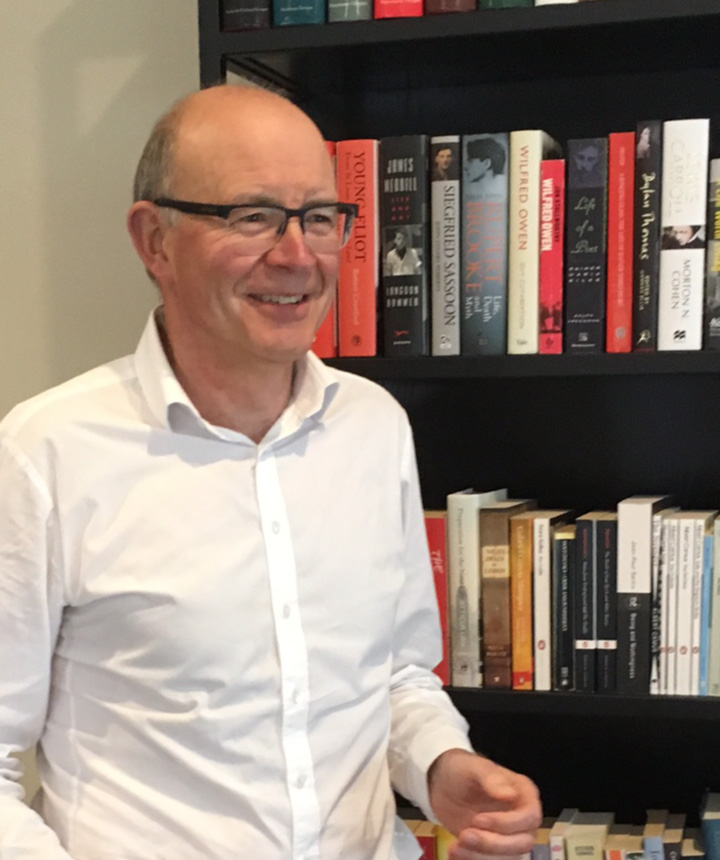 Ian Brooks Ph.D, BA, MBA(Hons), M.Ed (Dist) Cert.Counselling
Ian is a Christchurch-based leadership developer, academic and coach. He has enjoyed a lifelong interest in learning and personal growth, which he conveys in all his work. His area of special interest is in helping leaders understand themselves at a deeper level and to develop their ability to handle the uncertainties, complex relationships and degree of change inherent in modern workplaces.
Ian is director of the Arete Group, the company he established in 1997. He is also an Adjunct Senior Fellow in the College of Business and Economics at the University of Canterbury, where he teaches Interpersonal Dynamics for Leaders and Leading Others on the MBA Programme. Ian is a recipient of the University of Canterbury Teaching Award, and has also been voted Best Lecturer by the UC Students' Association.
With a background in both leadership and academia, Ian brings a unique range of skills and experience to his work. His leadership experience includes eight years in senior leadership roles at CEO level, in business and local government. He also served as an officer in the Territorial Army for twelve years. He has been teaching on the MBA Programme for over twenty years and has a wealth of knowledge and teaching experience.
He has co-authored a book on solution-focused coaching and has published a number of academic articles on organisational change.
Ian has a doctorate in organisational behaviour, an MBA (Hons) and a Master's degree in counselling.
He also holds a Certificate in Experience-based Learning and Training from the NTL Institute for Applied Behavioral Science in the United States and is a member of NTL. NTL is recognised internationally as a leading trainer of organisation development practitioners, and as being the home of HI Labs, the experiential design that Ian uses in his Leadership Edge workshop.
Ian's contact details are:
Mobile 021 352-301
E-mail ian@aretegroup.co.nz
Postal Arete Group Limited
PO Box 36 034
Christchurch 8146